Community Involvement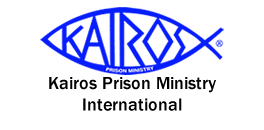 Kairos Prison Ministry of Connecticut
Bruce is the State Chairperson for the Kairos Prison Ministry of Connecticut. He has been involved with the Prison Ministry for 10 years. The Kairos Prison Ministry first made its way to Connecticut penitentiaries in 1996. The mission of Kairos is to be a ministry that touches the lives of inmates, as well as their families, and is working to bring Christianity to their lives. The organization is all volunteer run.
Source: Kairos Prison Ministry Website
Bridgeport School Volunteers
Bruce is a tutor with the Bridgeport School Volunteers. Twice a week, he works closely with first-grade students to help them better understand reading and math subjects. His motivation lies in a statistic that he learned that if a child isn't reading at a 2nd grade level, there is a 30% greater chance they may end up in jail. Bruce believes he can make an impact well before that. The School Volunteer Association of Bridgeport, Inc. (SVA) works to "enrich and support the learning of … students through involvement of volunteers."
Source: Bridgeport School Website
Best Buddies
Leslie is involved with Best Buddies, an organization that works together to end "the social, physical and economic isolation of the 200 million people with intellectual and development disabilities (IDD)." Leslie has worked closely with multiple committees and fundraisers for Best Buddies.
Source: Best Buddies Website